Programs
Bountiful Harvest will feed, clothe and give aid for those in need with love, compassion and urgency.
Current & Ongoing Programs
​​CLIENT-CHOICE FOOD PANTRY
Over 5,100 families have become clients of the pantry. New families are added weekly. The choice of food include: fresh meat, dairy products, canned goods, and fresh produce when in season. Also available are items such as toilet paper, paper towel, baby food, diapers, wipes and formula.
Grocery Store Open Tuesday through Friday 12:00 pm to 4:00 pm for pick-up or delivery. Saturday 8:00 am until 12:00pm.
CHILDRENS "FREE AND REDUCED LUNCH PROGRAM"
We are now servicing over 700 of the school children who were on the "Free and Reduced Lunch Program". Part of this program was to serve the children free breakfasts and lunches at school.
We now are sending groceries home once a week containing 7 breakfasts and 7 lunches, plus snacks, fresh fruit, milk and more for each child in the family. Plus, on the day they pick up, a hot meal is provided for everyone in the family for that day.
​PET PANTRY PROGRAM
At Bountiful Harvest, we recognize that your pets are family too.  We are proud to offer our new Pet Pantry which has dog and cat food. We also offer accessories based on availability. Orders may be placed with or without a grocery order. Delivery offered with grocery delivery service only.  We are very proud to be one of the very few pet food pantries in the state of Michigan. Contact us if there are special circumstances. Brighton is known as the bulldog nation and is a blessed community of animal lovers and we are very honored to serve you. Go Dogs !
EVENING MEAL
We provide a hot dinner Tuesday through Friday. The menu changes week to week. The meals may include: meatloaf, ham, pulled pork, roast beef, chef salad, etc.
They are distributed during 12:00 pm and 4:00 pm Tuesday through Friday. Pick up with your grocery order or just come for your meal to take home.
HOT BREAKFAST
Every week we provide a hot breakfast to those in need. The breakfast may include: scrambled eggs, sausage, pancakes or French toast, fruit, oatmeal, bagels, cream cheese.
These are distributed Saturday morning from 8:00 am until 11:30 am when you pick up your grocery order.  If  you are not picking a grocery order PLEASE CALL to let us know if you would like a  hot breakfast to take home.
CLOTHING PANTRY
The clothing pantry celebrated its 12th anniversary in November of 2022. If you are in need, please let us know what you need and what size. We will try to accommodate you.
We are currently allowing ONE client at a time to shop for clothes.  Clothing Pantry is open for clients:  Tuesday-Friday (3:00-5:00pm) & Saturday (9:00-11:30am)
CONNECTED KIDZ
Connected Kidz is a DBA of Bountiful Harvest Inc. Jeff Hauk is the Director and Creator of this program. Fifth graders have been the recipients of "free laptop computers", preparing them for middle school, high school, and their future. The recipient must be on the "Free and Reduced Lunch Program". Comcast offers them Internet for a flat $9.95 a month.
With alot of families now doing virtual home schooling we have loosened the guidelines of fifth graders only.  We are offering computers to "Free and Reduced Lunch Program" families for their children to enable them to do schoolwork from home.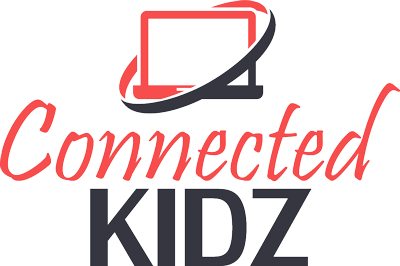 DELIVERY
Delivery of groceries to shut-ins.  Delivery to seniors, disabled and Veterans who are not able to drive.  Groceries and delivery are free.  Please call and place your order today before 12:00pm for delivery tomorrow afternoon.  Call to see if you are eligible to receive delivery.  Closed and no deliveries on Sunday or Monday. 
EMPLOYMENT AGENCIES
We have two (2) employment agencies who work with our clients to help them gain employment. Express Professional Employment and Work Skills
​LIBRARY
A large selection of books. For age groups ranging from child to adult. Take and keep or read and bring back.
SCHOOL CLOTHES/BACKPACKS
New school clothes and backpacks filled with school supplies are given to client's children.
EASTER MEAL
We provided 10-pound hams and the fix-ins for Easter Dinner.
EASTER BASKETS
Easter Baskets are provided to the children of our clients.
​HALLOWEEN
Costumes, accessories, and pumpkins (supplied by Simply Fresh) are given to children of our clients.
THANKSGIVING MEAL
14-pound turkeys and all the fix-ins are given to families in need.
CHRISTMAS MEAL
10-pound Hams and 14-pound Turkeys with all the fix-ins are given to families.
CHRISTMAS STORE
Every Friday and Saturday in December we offer our clients the ability to choose Christmas presents for their children. The children can go to a different room and select Christmas presents for their parents. We have wrapping stations so that all gifts are wrapped and ready for under the tree. This is made possible by donations from local merchants, the community, schools St Pat's Catholic Church, Alive Family Church and many more.